Powder Coating and Sandblasting Services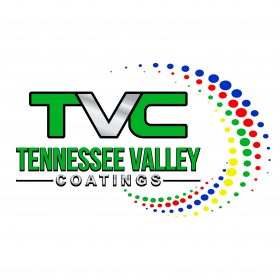 Tennessee Valley Coatings, LLC offers metal coating and sandblasting services for the Northern Alabama and Tennessee Valley areas. 
For more information contact the Sales Department 
256.614.2016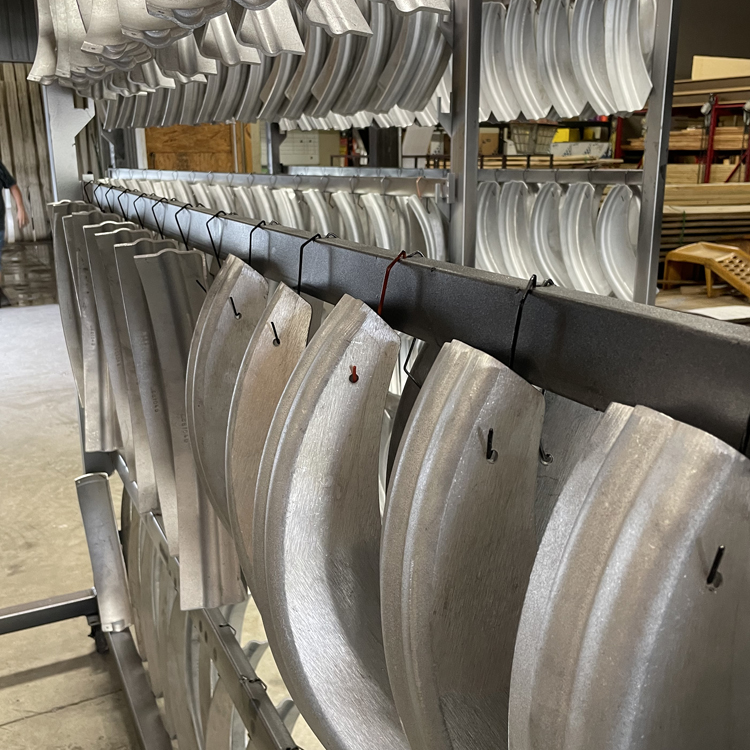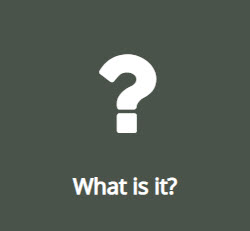 Powder Coating is a type of coating that is applied as a free-flowing, dry powder, and it is tough! It is a quality finish that is found on hundreds of products you see every day. We choose to use this coating because of it's durability, long lasting finish in the sun, and the attractive finish it produces.
Powder coating is a completely dry finishing process used on a wide range of materials and products. Small particles of pigment and resin are electrostatically charged and sprayed onto products to be coated. These parts are electronically grounded so that the charged particles adhere to them until melted and fused into a solid coating in a curing oven.  The main difference between a conventional liquid paint and a powder coating is that the powder coating does not require a solvent to keep the binder and filler parts in a liquid suspension form.
The coating is typically applied electrostatically and is then cured under heat to allow it to flow and form a "skin". It is usually used to create a hard finish that is tougher than conventional paint.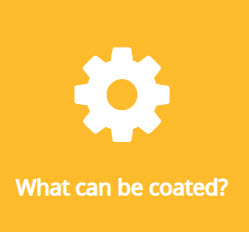 Powder Coating is mainly used for coating of metals, such as household appliances, aluminum extrusions, drum hardware, and automobile and bicycle parts. Tennessee Valley Coatings also uses this coating for all custom handrails and fencing that are fabricated.
Below are some of the items which may be powder coated.
Commercial applications
Agriculture equipment
Automotive parts
Retail displays and fixtures/signs
Commercial and residential fencing, gates, handrails
Industrial Fabrications/components
Transportation equipment
Bicycle frames and components
Building materials
Motorcycle frames/parts
Off-road/ATV parts
Structural steel
Electrical panels
Industrial machinery
Heavy duty equipment
Castings and Forging coating
Mailboxes
Ornamental Ironwork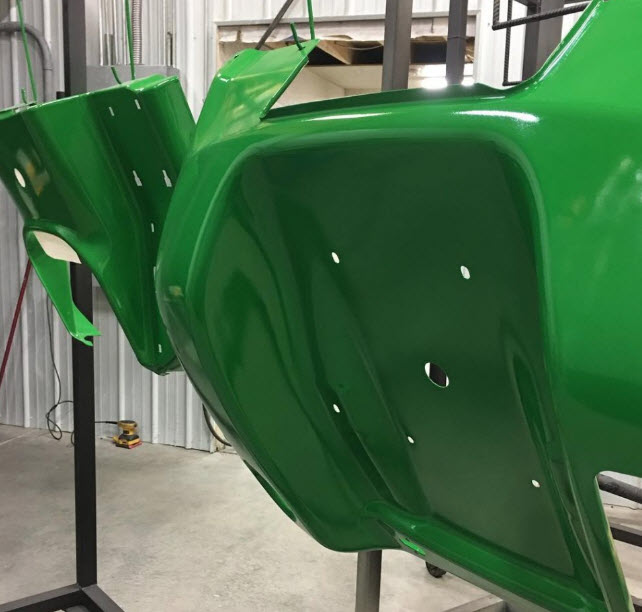 Quality Control and Colors – At Tennessee Valley Coatings, our own powder coating facility allows us to manage quality control more effectively while offering our customers a wide array of finish colors. This will enable us to deliver completed projects to customers promptly. As a growing business in the North Alabama area, we also provide finishing services for small and large companies in our site and residential customers. Powder coating services provide the following benefits:
A vast array of final colors
Increased weather-ability
Long-lasting
Durable finish
Unlimited range of colors
Resistance to chipping, scratching, and fading
Shop Hours
Monday – Friday
7:00 am to 3:30 pm
Sales Contact:
256-614-2016 
25439 Elkton Road Elkmont AL 35620
Located off of I 65 at Exit 361 (Elkmont) 
Directions: Take the access road south onto Elkton Road. Tennessee Valley Coatings is conveniently located next to the BP Gas station on Elkton Road. See Google Maps below for directions.