Powder coating and Sandblasting
Quality Service and Quick Turn around times allow us to provide excellent customer service for our customers
Tennessee Valley Coatings
Powder coating services include:
North Alabama Powder Coating Services for residential and commercial applications. We service the Tennessee Valley and all of  Northern Alabama including the Huntsville, AL, Birmingham AL and Nashville, Tn areas. Production pieces and large batch quantities are among our capacity. These can be coated, packaged available for pick up in a timely manner to help our customers help with their timelines and schedules. Our state of the art powder coating and sandblasting equipment provides exceptional quality and quick turn around times for our customers.
Tennessee Valley Coatings is the Premier Powder Coating Service in North Alabama located conveniently off of I65 at Exit 361 in Elkmont, Alabama. We offer quick turn around time, hot job processing, test part coatings and defence contracting coating systems.
Examples of other items coated include:
Medical Equipment
Commercial Applications
Agriculture Equipment
Automotive Parts
Retail Displays
 Fixtures
Signs
Commercial and Residential Fencing
Gates and Handrails
Industrial Fabrications and Components
Building materials
Transportation equipment
Structural steel, Electrical panels
Industrial machinery
Heavy Duty equipment
Fitness Equipment
Office and Restaurant EquipmentTennessee
Powder Coating offers multiple ways to solve your fabrication, restoration, repair and coating needs while providing quality service and quality products. With over 14 years of experience, we offer the most quality coating process for your parts.
Contact one of our sales team @ 256-614-2016 for more information.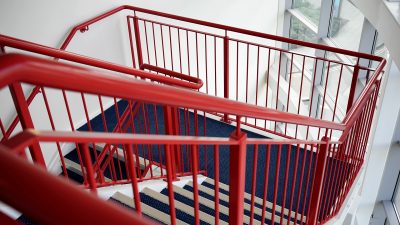 GEMA OPTIFLEX 2B- (Box Feed; Quick Color Change) 
 JENSON BATCH OVEN-(8'x8′ x 17′-6″; 400 Degree Max Temp; Natural Gas)
RELIENT 10'X10'X23′ BATCH OVEN 400 DEGREE MAX TEMP; NATURAL GAS
INDOOR BLASTING ROOM 10'X10'X20.'
EMPIRE BLASTING POT WITH RECLAIMER
MEDIA – ALUMINUM OZIDE
FREEMONT HOT WATER WASHER – CLEANER DEGREASER / ZIRCONIUM SEALER
10'X10'X20′ POWDER SPRAY BOOTH
AIR-CONDITIONED POWDER STORAGE AND APPLICATION ROOM
Refurbishing or preparing surfaces for quality coatings? Our sandblasting services include media blasting for metal restoration, to prime surfaces for metal coating, and other applications. Tennessee Valley Coatings offers quality surface preparation by trained technicians in the industry. One off parts or multiples, our staff takes pride in providing the finest customer service and product in the Northern Alabama area.